Unlocking Opportunity: The Luxury of Selling Your Home in Today's Market
In the world of real estate, where precise timing often holds the key to success, the current market unveils an enticing opportunity for homeowners contemplating the sale of their home. Within the intricate dance of supply and demand, a distinctive advantage has emerged for sellers. Picture your home as a rare find within a meticulously curated collection, a discovery that commands attention, particularly when presented with the right pricing strategy.
However, a noteworthy twist in this narrative emerges as early indicators hint at the imminent arrival of more property listings onto the market. Meticulously sourced data reveals a rising trend in new listings. Today, our focus shifts to explore the significance of this development and its potential implications for discerning homeowners.
The Evolving Landscape: Surging Property Listings
In the world of real estate, timing is paramount. The current market presents a unique opportunity for homeowners considering the sale of their property. We're witnessing a shift in the supply and demand dynamics, creating a distinct advantage for sellers. Imagine your home as a rare gem within a carefully curated collection, poised to capture attention, especially when paired with the right pricing strategy.
What's catching our attention is the unexpected surge in homeowners listing their properties later in the year. This late-season surge is a departure from the norm. Take a look at the graph below for a visual representation of this trend:
New Monthly Listings Count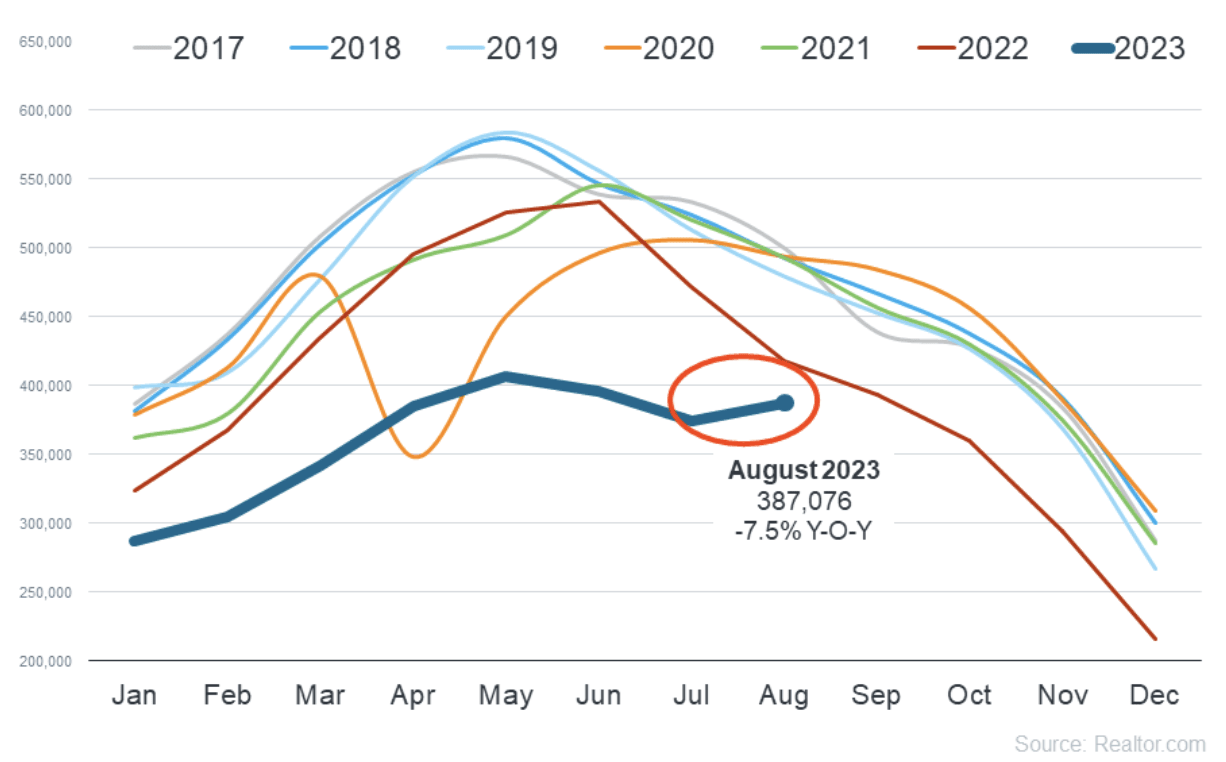 Realtor.com succinctly notes, "While housing inventory remains tight, August saw an unusual increase in newly listed homes compared to July, offering hope for heightened seller activity as we approach the fall season."
While this development is noteworthy, it's essential to approach it with caution and recognize that it's still early to predict its long-term sustainability.
The Implications: An Opportune Moment
For homeowners contemplating a sale, this is a pivotal moment. If this trend persists, waiting may lead to increased competition. Your neighbor next door might also enter the real estate arena, sharing the spotlight with you.
However, it's crucial to remember that despite more homes entering the market, overall supply levels remain lower than usual. A quick glance at the chart below illustrates this situation:
New Listings Count in August Each Year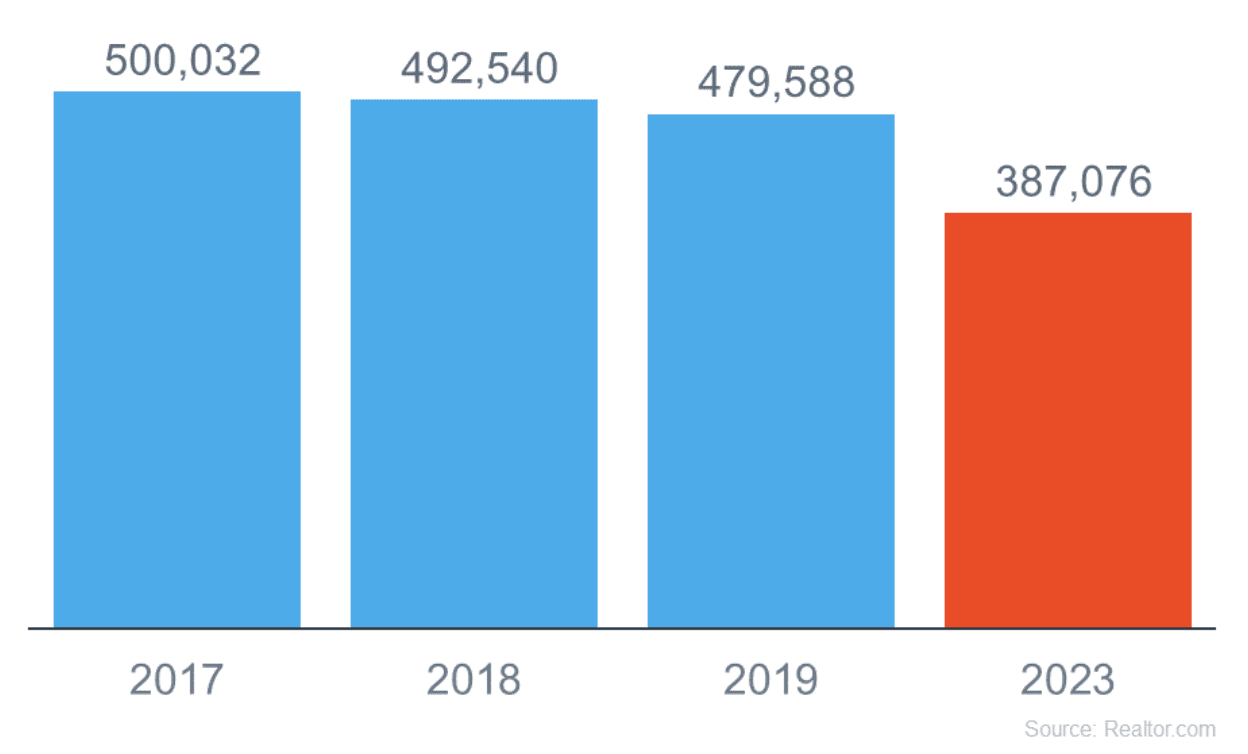 The Verdict: Time to Take Action
In summary, while housing inventory remains limited, waiting for increased competition is not advisable. The current moment holds significant potential for those willing to act. To explore the benefits of a timely sale further, we encourage you to reach out to us. Let's navigate the possibilities before the market experiences a surge in property listings.
In this intricate dance of real estate, timing is your greatest luxury. Don't miss your chance to shine in the spotlight while it's still available.